Canon 40D Shutter release cable
I have a Canon 40D which uses a proprietary N3 connector. I already had a Canon RS-80N3 shutter release cable but since it was expensive I did not want to destroy it. Instead I bought a cheap compatible release cable for about $5 and put a 3.5mm plug on the end.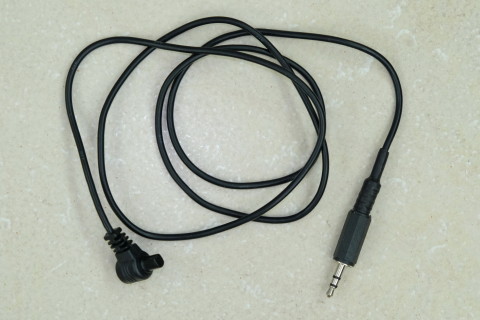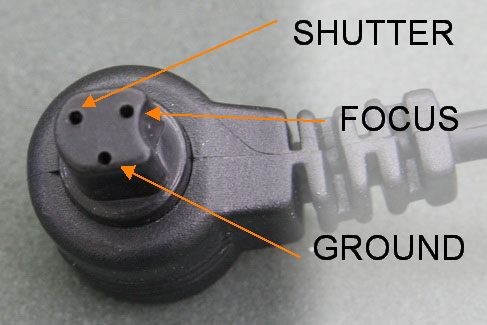 The shutter release is basically a couple of contact switches. Connect the focus pin to ground and the camera focuses. Connect the shutter pin to ground and a shot is taken.
For this particular cable; white is ground, red is +3V shutter release and blue is +3v focus. Other makes will have different colours.
The 3.5mm plug has the following connections: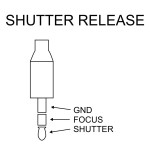 Flash Cables
For the camera and flash connectors, the dropController uses standard 3.5m sockets and plugs. I chose these because they are very common and very cheap.
Flash guns typical use PC Sync connectors which means you need 3.5mm to PC sync cables. Luckily these are readily available.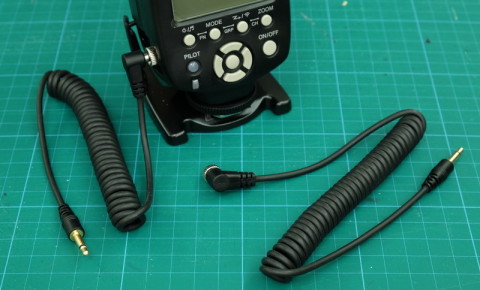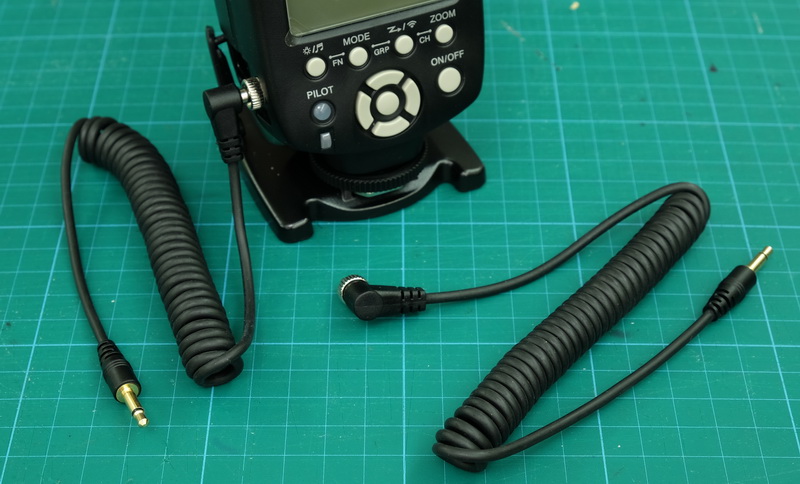 Hot Shoe Adapters
If you have flash guns that do not have PC sync terminals there are hot shoe adapters available. These attach to the flash trigger plate and add either a socket or a small lead.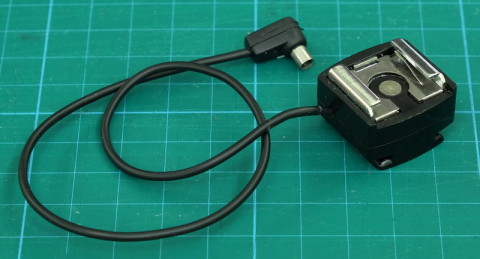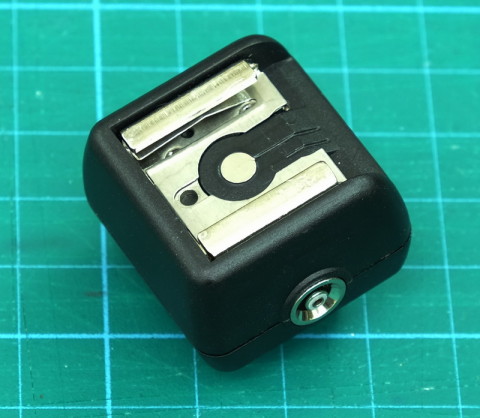 These are available for just about every type of flash. Search Amazon or ebay.