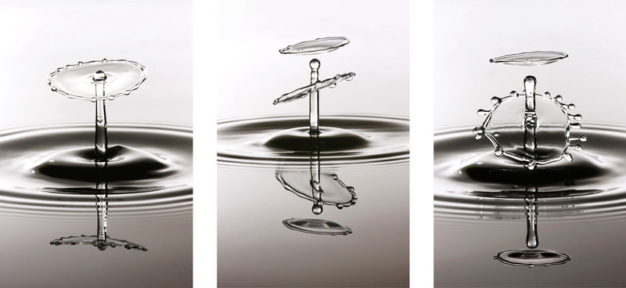 The dropController is a 6 valve controller for water drop photography. It is one of the most advanced controllers available yet very easy to use. The dropController is controlled from a Windows program or an Android app. Sorry no IOS version.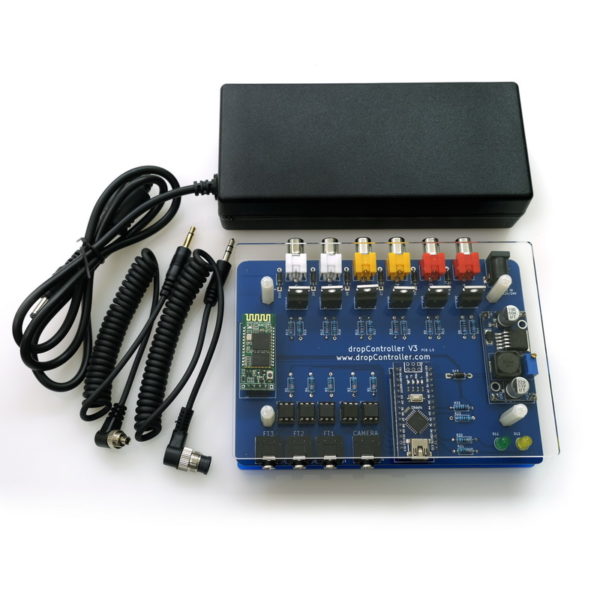 The dropController is compatible with cameras that can use a wired shutter release cable.

The dropController features:
– Connections for 6 solenoid valves
– Connection for camera shutter trigger
– Connection for 3 flash triggers
– Up to 9 drops. Each drop separately controlled
– Mirror lock up option
– Bulb mode or shutter trigger only
– Camera shutter and focus control (auto focus only)
– Flash trigger control
– Loop mode using delta values
– Increase or decrease times while looping
– Auto save drop data
– Auto save main settings
Android App
Rewritten for version 3. Compatible with the dropControllerV2 and V3 devices.


Windows App
Rewritten for version 3. Compatible with the dropControllerV2 and V3 devices.
Cleaner interface using tabs rather than popup windows.
Drop time graph – visual guide to the drop times.




If you know which end of a soldering iron to hold you should be able to build your own dropController. If you don't fancy building one from scratch then kits and fully assembled devices are available to buy.
The dropControllerV3, dropControllerV3 kits, dropControllerV3 PCBs, and accessories are now available. No shop yet but if you are interested see the price list at the right and send me a mail or leave a message in the forum.


The below video introduces the dropController and explains Loop Mode and delta values. In the video I am using a 3 valve version of dropControllerV2 with a single valve. The dropController is controlled from the old Android app (the app has been updated since the video. The new app has the same functions).
This is a very simple dining room table setup using a retort stand, a single valve and milk as the liquid. Using a lab/retort stand is an easy and fairly cheap way to get started with drop photography.

Please note that the apps have been updated since the video was made.


The dropController started life as a DIY project and I encourage everyone interested to try building their own.
Don't fancy making your own then dropControllers and kits are available. See the price list; link on the right hand side.


Sign-up for the dropController newsletter