Occasionally there may be a new firmware available for the dropControllerV4. Check the downloads page for the latest version and download if one is available. The download will be a zip file containing the firmware bin file.
My dropController currently has firmware DC4_R0_0500 and I will be updating to DC4_R1_0586.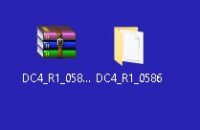 Unpack the zip file containing the new firmware and place the folder somewhere convenient. I have placed the folder on the Desktop.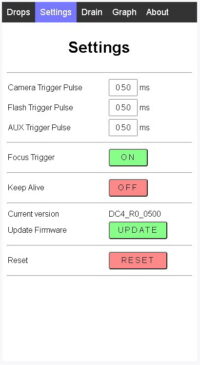 In the app, go to the Settings Page and click the Update button. This opens the Update Page.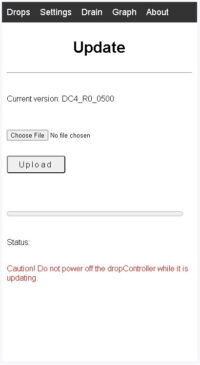 On the Update Page you can see the current firmware version which, for me, is DC4_R0_0500. I will be updating to DC4_R1_0586.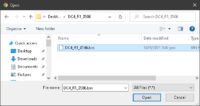 Click the Browse button and navigate to where you put the bin file.
Select the bin file and click Open.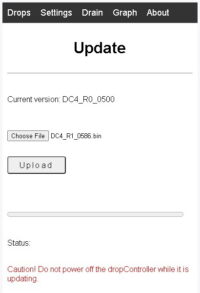 Click the Upload button to start the update.
The update takes a few seconds.
If the dropController does not auto restart, press the RESET button.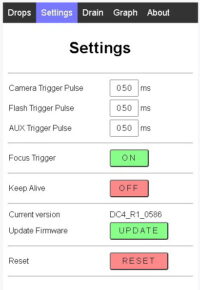 Jump to the Settings Page and check that you have the new firmware.