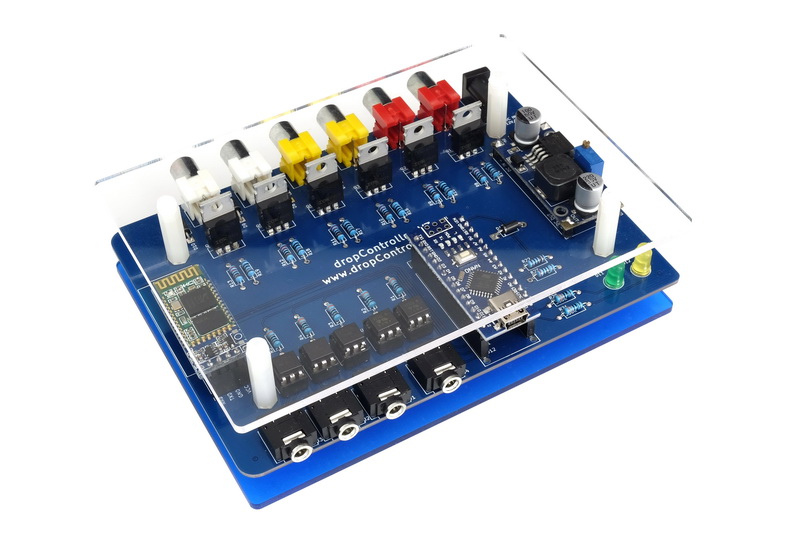 dropControllerV3 is an advanced solenoid valve controller used for water drop photography. It has 6 valve ports, connections for camera and flash. I comes with free Android and Windows PC apps.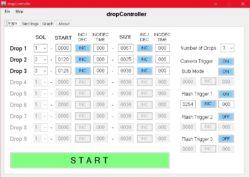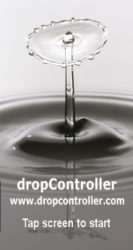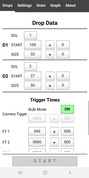 ---
The dropController is controlled from a Windows program or an Android app. Sorry no IOS version.
Ports and Connections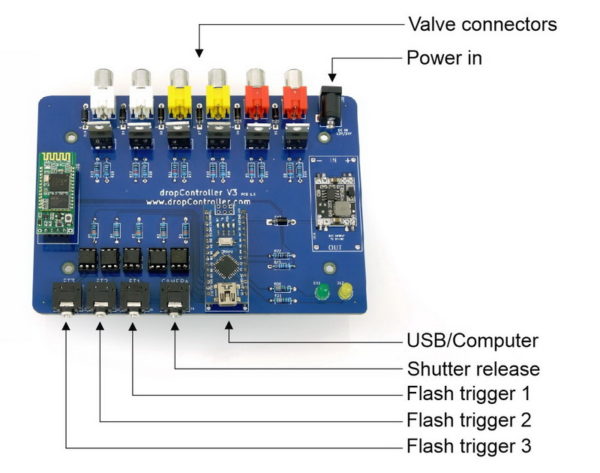 1 – Arduino USB socket
2 – Camera shutter trigger port
3 – Flash trigger 1 port
4 – Flash trigger 2 port
5 – Flash trigger 3 port


Power socket and solenoid ports
1 – Power In
2 to 7 – Valve ports

Power
The dropController can be used with either 12v or 24v power input. Match the power supply with valves using the same voltage; 12V power with 12V valves and 24 power with 24V valves.
dropControllers and valves available from this website to buy are 24v.
LEDs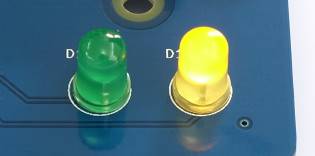 The two LEDs show the status.
Yellow – waiting / connected
Green – active
---
When first turned on the yellow LED will flash, showing the dropController is on but not connected. When a connection is made the yellow LED will turn on (stop blinking). When a drop sequence is sent to the dropController, the yellow LED turns off and the green LED come on. This shows there is an active sequence.