The dropController is a solenoid valve controller used for water drop photography. It can be connected to up to 6 valves and create up to 9 drops. It is one of the most advanced controllers available and easy to use.
---
The dropController is controlled from a Windows program or an Android app. Sorry no IOS version.
Ports and Connections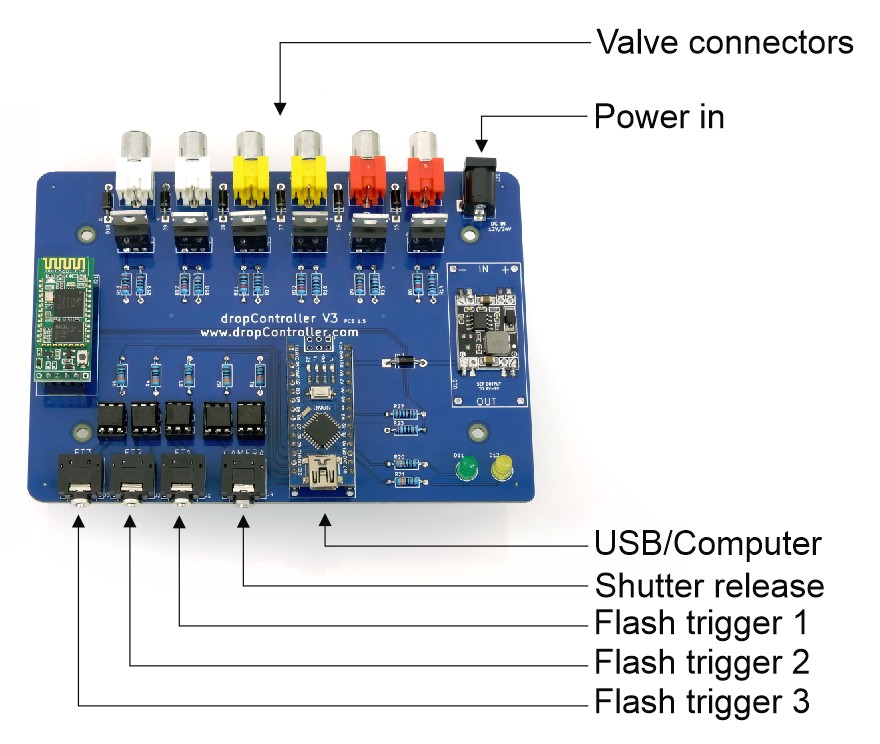 The dropController can be used with either 12v or 24v valves. If you have built your own be sure to match the power supply with the valves; 12V power with 12V valves and 24 power with 24V valves.
dropControllers and valves available from this website to buy are 24v.